Artists for Kids provides grant funding to enable children and young people, aged 5-17, who are experiencing hardship to participate in a broad range of artistic and cultural activities.
These activities include dance, music, drama and other cultural experiences. We also fund other interests and projects that we consider will enhance a child's life experience.
Application to fund an individual child for a range of activities including music, dance, drama, art,  as well as programs and experiences such as camps, personal development courses, mentorships, art therapy – any approved activity that will enrich a child's life experience.
Funding is currently limited to $1,500 per child (and $3,500 per family) over a 12 month period. While we prefer applications to be submitted six weeks in advance, we do consider emergency funding.
Category B – Group Project
Group projects or activities should be operated by, or in conjunction with, an organisation authorised to deliver child or youth services i.e. schools or adventure playgrounds. Please allow two months for us to assess your application.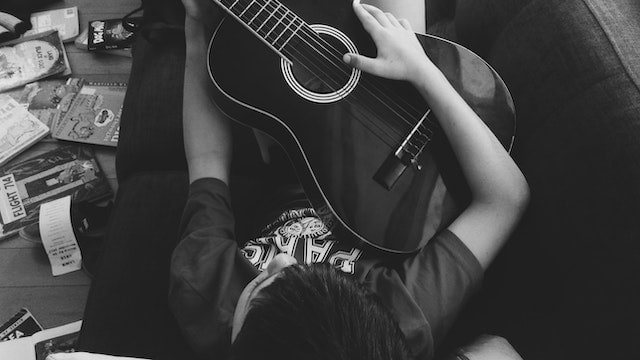 We help kids who would otherwise miss out
Jack's teacher knew of our grants and filled out an application for him. She felt he had a talent for music and knew he'd grow from some lessons. She organised a tutor and we paid for the classes which would not have been available to Jack without our financial support.
"I love guitar & my friends say I am really cool at it."