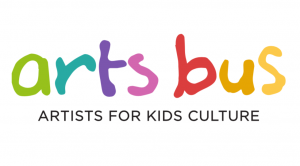 About the Arts Bus
The Arts Bus is a mobile arts studio, theatre and music space, enabling AKC to facilitate meaningful, thoughtful and therapeutic arts activities. It brings quality arts practices to children who would otherwise miss out.
Many children and young people with complex lives find it difficult to access arts activities due to financial hardship, transport issues and other responsibilities . Like a 'mobile library', the Arts Bus travels to children, eliminating issues of access. The Arts Bus provides a quality, best practice creative service for free to children experiencing hardship
The ARTS BUS is currently seeking a Program Manager
We are very excited to be in a position to find the key person to fill this role.
Play a key role in developing and implementing a new arts program for children – exciting opportunity to collaborate with artists to inspire children – your passion is 'the arts' and supporting children.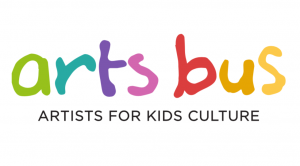 The Arts Bus is funded by the COLLIE FOUNDATION
In March 2020 we received a significant grant spread over three years to buy a bus and run weekly programs.
We are very grateful to the Collie Foundation for this amazing support and the opportunities it will provide for children in Melbourne and in regional areas. We are currently seriously looking for the right vehicle and have just begun a search for our Program Manager.
The Palais Theatre Community Fund has also played a large part in the Arts Bus.
The Palais provided seed funding in 2018 and 2019 – which was a significant contributor to us getting where we are today.
The Arts Bus – bringing arts to kids